The St. Thomas-Elgin Public Art Centre is a non-profit organization with the objective to encourage and promote an appreciation for, and support the practice of the visual arts in St. Thomas, Elgin County and surrounding area.  This has been accomplished in three predominate ways since the Art Centre's establishment in 1969: a permanent art collection that consists of over 1500 works, 16 exhibitions annually, that feature the work if local, regional, national and international artists, and ongoing educational programs for both adults and children.
Essential to the success of any organization is the ongoing cooperation of its supporters. The   St. Thomas-Elgin Public Art Centre wishes to gratefully thank the City of St. Thomas, the County of Elgin, its' membership, donors, and sponsors for their support.




Great Beginnings
Elementary / Secondary
Gallery One/ Gallery Two
February 22 to April 26, 2014
Opening reception for Secondary March 29, 2014 from 1-3pm
Proudly supported by the Kinsmen Club of St. Thomas
Winter Classes and Workshops for Children
PA Day Workshops 2014
March Break Workshops
Did you know? Art plays a central role in cognitive, motor, language, and social-emotional development.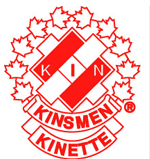 Annual General Meeting 
Tuesday March  18, 2014 
7pm
301 Talbot Street, St. Thomas, ON, N5P 1B5  
REDTAIL COCKTAIL PARTY AND SILENT AUCTION 
Saturday May 31, 2014 
4-7:30pm
For more information about tickets and how you can help!  more...